Rahal Letterman Lanigan Racing to Enter the No. 45 Hy-Vee Honda in the Detroit Doubleheader INDYCAR Series Races for Santino Ferrucci


							
						


							

Rest in Peace, Jack Lanigan, Jr.


							
						


							

Sugarlands Distilling Company Named Official Spirits and Official Moonshine of Rahal Letterman Lanigan


							
						


							

Takuma Sato and RLL Team Owners Received their Baby Borg Trophies for the 2020 Indy 500 Win at St. Pete


							
						


							

Code 3 Associates to Be the Primary Sponsor of Graham Rahal's Entry for the Honda Indy Grand Prix of Alabama


							
						


							

Hy-Vee to Be the Primary Sponsor for Rahal Letterman Lanigan Racing for Three INDYCAR Series Events as Well as a Full-Season Associate Sponsor


							
						


							

Fleet Cost & Care Enters Into New Multi-Year Partnership with Rahal Letterman Lanigan Racing; Will Be Primary Sponsor of Rahal's Entry for Two Races As Well As a Full-Season Associate Sponsor


							
						


							

Graham Rahal to Drive Total Livery That is Reminiscent of Bobby Rahal's 1986 Indy 500-Winner at Portland and Long Beach


							
						


							

Digital Ally Brand Shield™ Health Protection Products to be Primary Sponsor of Two-Time Indy 500 Champion Sato's Entry for Five Races in a Multi-Year Agreement


							
						


							

PeopleReady Returns to Rahal Letterman Lanigan Racing as Primary Sponsor of Takuma Sato's 2021 Indy 500 Entry; Staffing Leader to Also Return as Season-Long Associate Sponsor for Sato and Rahal


							
						


							

United Rentals and Rahal Letterman Lanigan Racing Unveil Special Livery Scheme to Commemorate Anniversary Season


							
						


							

BMW Team RLL Wins GTLM Michelin Endurance Cup and secures second place in GTLM Manufacturer Championship with third and fourth Place finishes at The Twelve Hours of Sebring


							
						


							

Takuma Sato Earned the First Front Row Start for the Team in the Indianapolis 500 Since Buddy Rice Won Pole in 2004 and Went On to Win


							
						
Honda Indy 200 at Mid-Ohio
Mid-Ohio Sports Car Course
Sun, Jul 4, 2021
Full Racing Schedule
| | | | | |
| --- | --- | --- | --- | --- |
| RANK | DRIVER | NATIONALITY | CAR | PTS |
| n/a | Takuma Sato | Japanese | 30 | n/a |
| n/a | Graham Rahal | American | 15 | n/a |
*This data may not be updated until series points standings are official.
**Endurance Driver Only
SAHLEN'S SIX HOURS OF THE GLEN
Watkins Glen International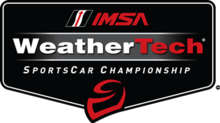 Sun, Jun 27, 2021
Full Racing Schedule
| | | | | |
| --- | --- | --- | --- | --- |
| RANK | DRIVER | NATIONALITY | CAR | PTS |
| 3 | John Edwards | American | 24 | 11 |
| 3 | Jesse Krohn | Finnish | 24 | 11 |
| 3 | Marco Wittmann | n/a | 24 | 11 |
| 3 | Augusto Farfus ** | Brazilian | 24 | 11 |
| 4 | Philipp Eng ** | Austrian | 25 | 9 |
| 4 | Timo Glock | n/a | 25 | 9 |
| 4 | Connor De Phillippi ** | American | 25 | 9 |
| 4 | Bruno Spengler | Canadian | 25 | 9 |
*This data may not be updated until series points standings are official.
**Endurance Driver Only
Takuma Sato rebounded to finish 8th at Road America. 🙌 What he had to say about the race and strategy that helped him more forward.
🏎 Panasonic Corporation Mi-Jack Products Honda
We misfired today. I wasn't on my game in the car and struggled with the 15 machine. But once again the @HyVee crew was outstanding in the pits and kept us in the race. Looking forward to heading to Mid-Ohio...
Graham Rahal cycled up to P3 before his first stop on L14.
🏎 Hy-Vee
Happy #FathersDay2021 to all the fathers out there and especially those on our team.
How are you spending the day?
Are you tuned in? Check it out now!
Rahal Letterman Lanigan Racing