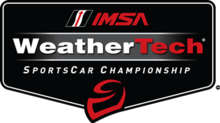 No. 24 BMW Team RLL
BMW Team RLL has been able to count on the support of BMW Motorsport since 2009. The cooperation has already seen three generations of car enjoy success on the racetracks of North America. It all began in 2009, when team principal Bobby Rahal and RLL competed for the first time with BMW works power and the BMW M3 GT2.
The team is based in Hilliard, Ohio
Prior to the team's 13th season in 2021, BMW Team RLL earned 22 wins, 88 podiums and 28 pole positions.
BMW Team RLL won both the Manufacturer and Team championships in the GT category in 2010 and swept all three GT titles in 2011 -- Manufacturer, Team and Driver. The team earned a second-place finish in the Manufacturer, Team and Driver championships in 2015 and 2017 and were the 2020 Michelin North American Endurance Champions.
John Edwards
BIRTHDAY : March 11, 1991
BIRTHPLACE : Louisville, Kentucky
RESIDENCE : Davidson
HEIGHT : 6' 2
WEIGHT : 180 lbs
PHILANTHROPY : n/a
WEBSITE : www.johnedwardsracing.com
PREVIOUS DRIVER
NEXT DRIVER
| | | | | |
| --- | --- | --- | --- | --- |
| RANK | DRIVER | NATIONALITY | CAR | PTS |
| 3 | John Edwards | American | 24 | 11 |
| 3 | Jesse Krohn | Finnish | 24 | 11 |
| 3 | Augusto Farfus ** | Brazilian | 24 | 11 |
| 3 | Marco Wittmann | n/a | 24 | 11 |
*This data may not be updated until series points standings are official.
**Endurance Driver Only
TEAM
OVERALL MANAGEMENT
Tom Knox
Senior VP Sales and Marketing
Kathi Lauterbach
VP of Communications
Kevin Warner
VP of Partnerships
IMSA
Brandon Fry
Technical / Race Operations Director
Alex Farina
Performance Engineer
Michael Ilavia
Systems Engineer
Craig Blackwell
Tire Specialist